$50 Old Navy Gift Card Giveaway Sign Up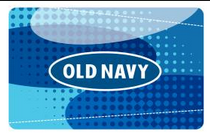 Gift card time is almost here!!!!
To celebrate we are going to be giving away a $50 gift card
I will give a Free Twitter or Facebook Link to anyone who agrees to post and help promote the giveaway 3 or more times a week.
(You Can grab the Announcement here.)
Sign up ends November 1st at 11:59pm.
Giveaway date: November 4th-19th at midnight.
Extra links $1.50
Send payment to taz1981m@gmail.com